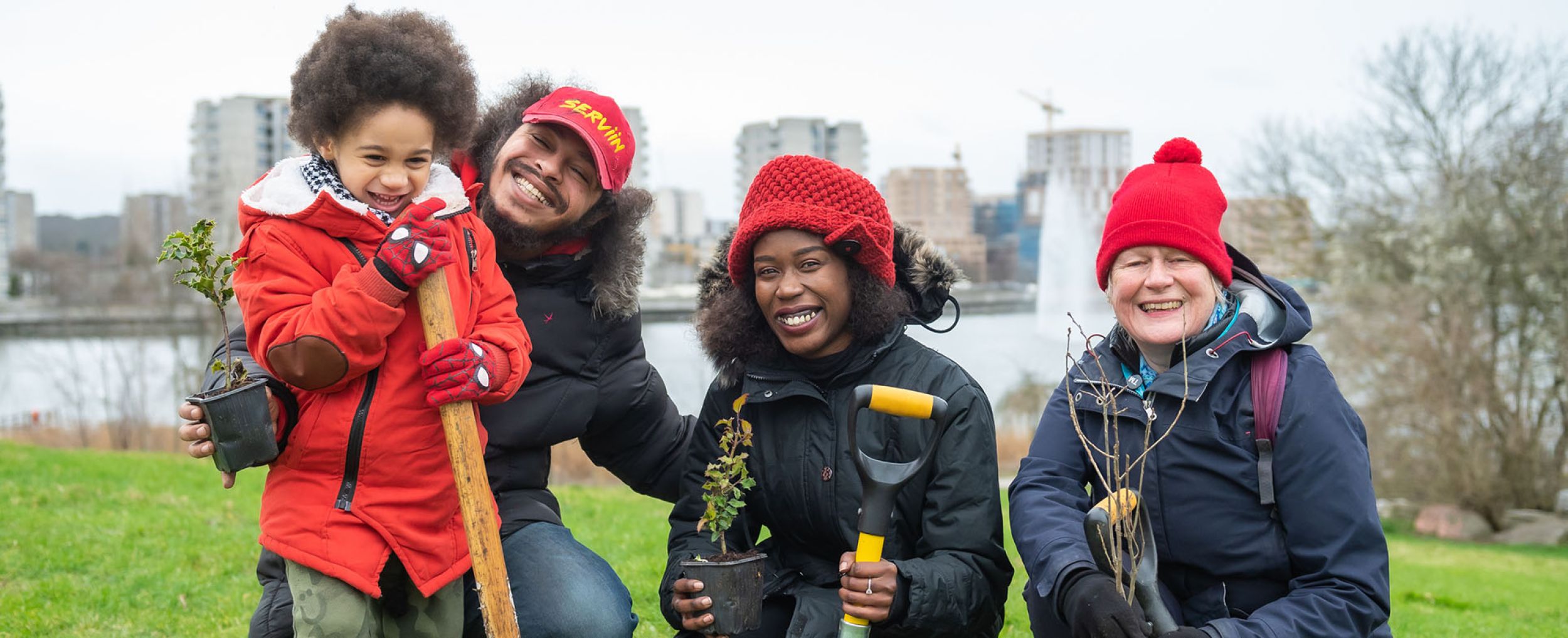 Southmere Park Tiny Forest (London), credit Richard Held
Get Involved
Be part of the Tiny Forest movement! Dive in as a Tree Keeper, be part of our exciting events, explore the wonders of citizen science, or support through donations.
Become a Tree Keeper
Do you want to care for nature, connect with your local community and expand your skills? Then become a Tiny Forest volunteer and join our thriving Tree Keeper network!
Depending on what you are interested in, there are different opportunities to take part in:
Maintenance (weeding and litter picking in your local Tiny Forest)
Community engagement (inspire local people to get involved)
Science (counting butterflies, measuring trees and more!)
You can plan what activities you want to do and how often you want to do them, either on your own or along with your fellow Tree Keepers. Earthwatch will support you with the tools, training and resources needed to make your journey with your Tiny Forest an enjoyable one!
If you would like to become a Tree Keeper, fill in the contact us form or email us at This email address is being protected from spambots. You need JavaScript enabled to view it.
Meet our Amazing Tree Keepers
our Tree Keepers for the Mutton brook Tiny Forest in Barnet lobbied with their local council to have a Tiny Forest in their borough for over one and a half years. They finally had their dream realised and now regularly organise events at their forest with local families – including a party for the forest's first birthday!

Virginia, Peter, Alba, Chez, Paul, Ozlem and Mike from Normand Park Tiny Forest are very passionate, engaged and carry out regular citizen science events for their local community.

Stephanie is from Perry Common Tiny Forest and always hangs colourful ribbons on the Tiny Forest sign whenever she visits as an invitation for people to come have a chat with her.

Halinka regularly weeds her Tiny Forest, like clockwork in East Lancing. Her suggestion: 'Don't make a lot of work for yourselves. Pull your weeds out and pack them round the trunks of your trees. Huge nitrogen (boost) and keeps the ground clear and humid.'

Sarah and her family celebrated their Tiny Forest's first birthday with a home-baked cake! They also regularly weed and monitor their forest.

Ric, Phil, Jane, Asha and Parveen meet regularly at their Tiny Forest in Wolverhampton and carry out citizen science surveys, weeding and have a good chat.

Ian in Crewe helped repair the broken fence while Sarah and her little daughter helped water their Tiny Forest by borrowing her neighbour's bowser!

Harry and his brother Thomas who are growing alongside their Tiny Forest in Witney, getting involved in all aspect of planting, monitoring and caring for their forest. Plus finding time to enjoy a nice picnic with their mum Rachael after carrying out a biodiversity survey.

Lucyna and her partner are always on top of maintaining their Tiny Forest. They regularly weed and water their forest and take breathtaking photographs of the amazing wildlife they find – including a little toad that climbed onto Lucyna's shoe during a weeding session!

Andy is very passionate about his Tiny Forest and carries out regular weeding and biodiversity surveys. Here he has found baby newts under a biodiversity tile!

Neve lives very close to the Tiny Forest and keeps a close eye on his forest, sharing some of the amazing biodiversity he spots.

Helen is keen to give the plants and trees in her forest a better chance to grow and flourish with regular weeding.

Dean has championed tackling very weedy forests and giving the saplings the best chance to thrive.

Melanie visits her Tiny Forest along with her fellow Tree Keepers to carry out regular maintenance. She has also gotten her local school involved in the monitoring of the forest and even collected the Chippenham Civic Society Conservation and Environment Award for the Tiny Forest.

Helen regularly gets her local school involved to monitor and nurture her Tiny Forest. Here Helen shares a photo of her lush forest after a good round of watering from the bowser during a recent heat spell.

Jenni is one of the teachers at a school that have their very own Tiny Forest in their school grounds. These living science laboratories are amazing places to engage young minds. This forest even has its very own pond attracting lots of local wildlife.

Karen loves taking her pupils to their Tiny Forest, where the students find trees that are the same height as them to 'twin' with, play musical instrument to their trees, and many more fun activities.

Penelope diligently made notes during the Tree Keeper induction webinar. She has plans to talk to her Eco Club at school about her Tiny Forest. Penelope and her sister recently visited their forest for a weeding session with her mother Gabby and granny - the beginning of an intergenerational Tiny Forest story!

Paul and his fellow Tree Keepers are always keen to stop by their forest and check for vandalism, do a bit of weeding and monitoring. Here they have kindly fixed the signage of their forest after an incident of vandalism.
BECOME A CITIZEN SCIENTIST
You can take part in monitoring your local Tiny Forest by signing up to be a Tree Keeper, or get started straight away by surveying your local Tiny Forest and taking part in our annual Science Weeks:
Perry Common Tiny Forest (Birmingham), credit Fever-Tree
TINY FOREST FOR SCHOOLS
Your local Tiny Forest offers great outdoor education opportunities. It offers rich connections to science, opportunities for meaningful connection to nature and cross-curricular links for creatively learning about environmental challenges and solutions in an inspiring green space.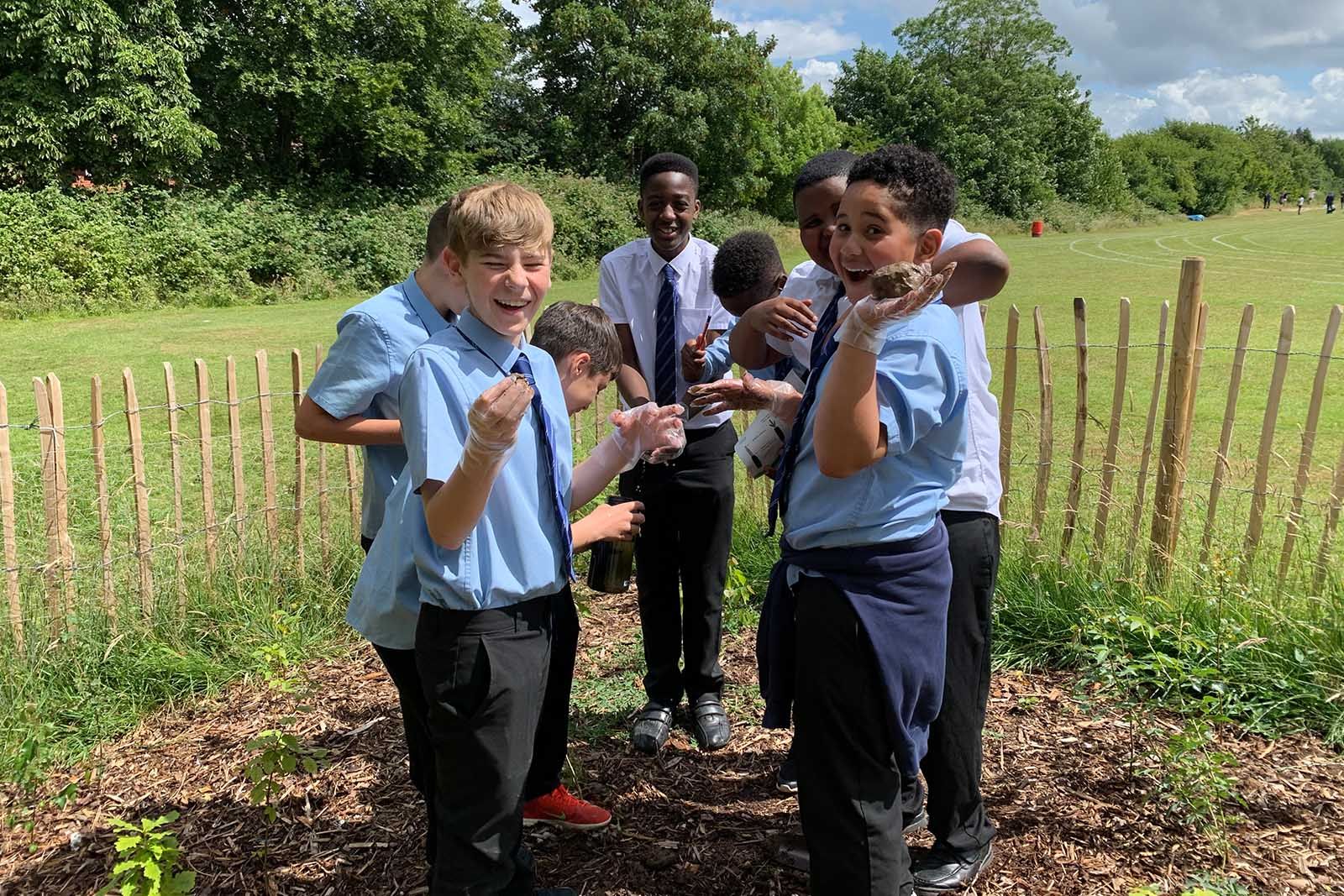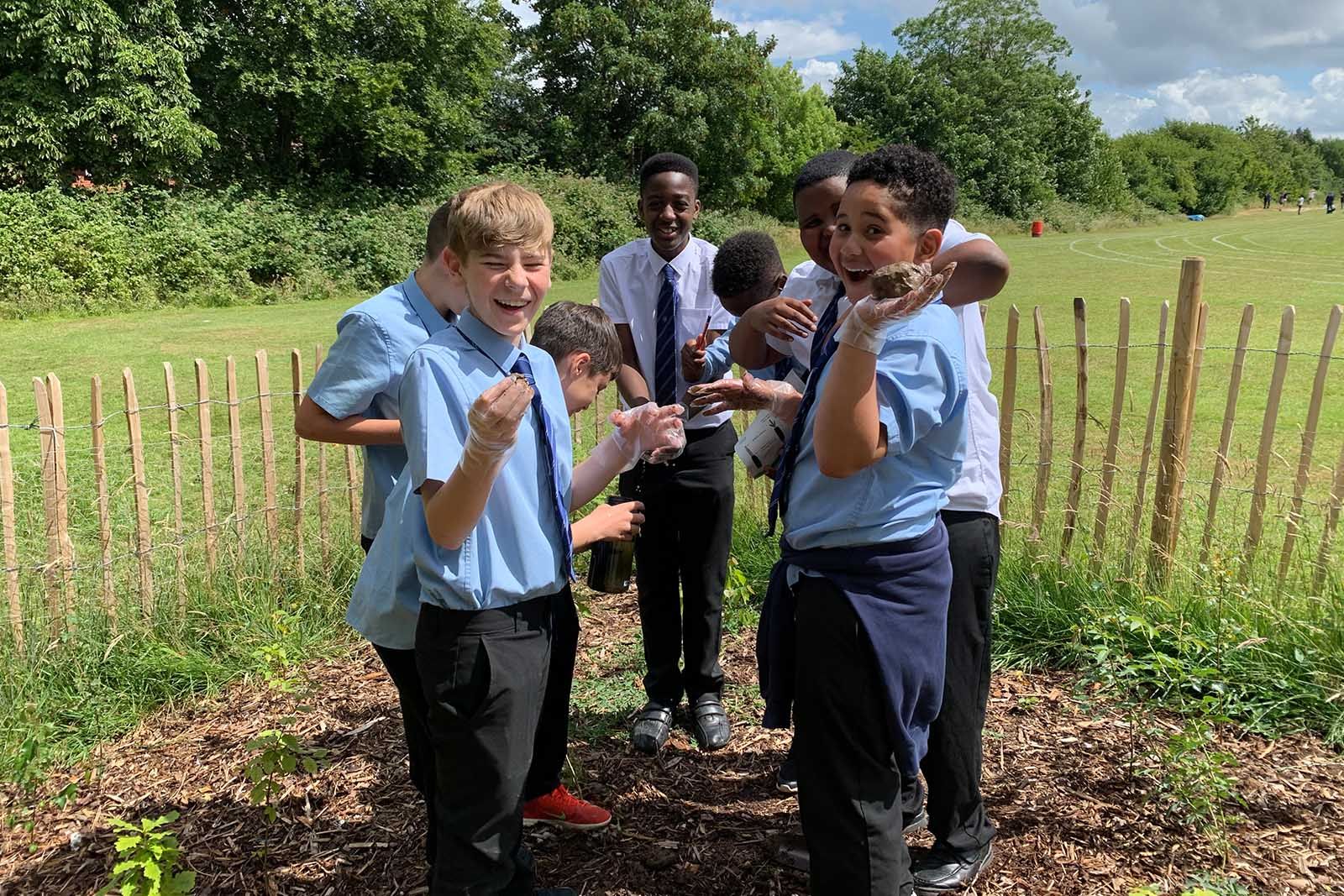 The 'living science lab' provides hands-on learning about flooding, soils, plant growth and biodiversity, all while using skills such as measurement, observation, data collection and comparison. It can also offer a safe space to step outside the comfort zone and gain exposure to different nature textures, colours and sounds. Learn more about using Tiny Forest in schools and the educational resources for your teaching and learning here.
Are you an educator interested in expanding your knowledge, confidence and motivation in teaching environmental and outdoor education? Then join our Teach Earth in The Field residential programme - express your interest in taking part
HELP EXPAND THE TINY FOREST MOVEMENT
If you are interested in sponsoring a Tiny Forest or would like to see a Tiny Forest planted in your local area, then we'd love to hear from you! Get
in touch with us
.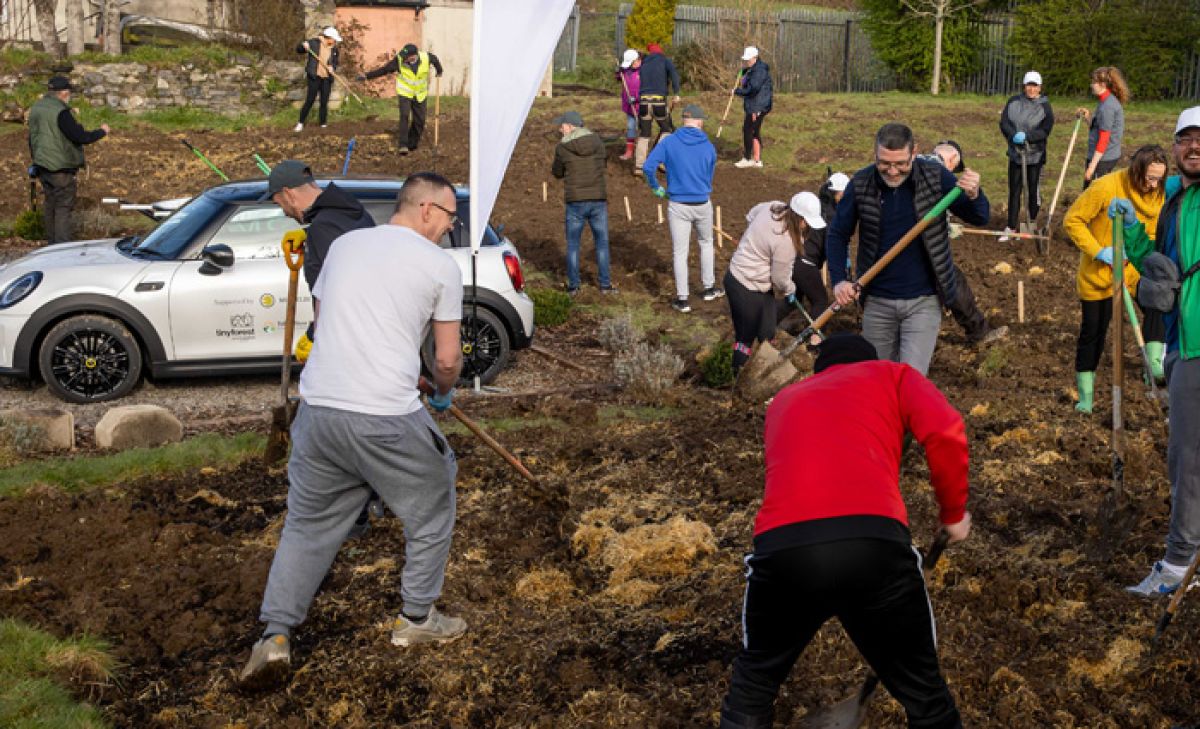 You can also help us nurture and grow the Tiny Forest movement through a direct donation.